Tospaa FAQ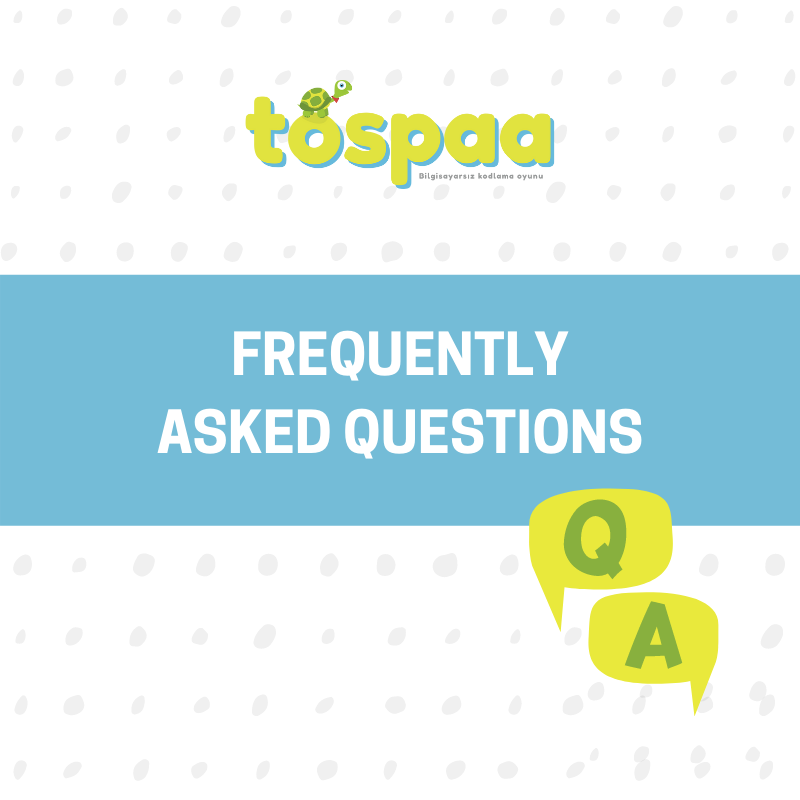 Is Tospaa suitable for kindergarten?
Tospaa is suitable for anyone aged 5 and above who wants to learn coding without a computer.
What does it mean for Tospaa to be a social enterprise?
Social enterprises aim to solve the primary social problems without prioritizing material benefit and profit and eliminate the problem. Tospaa aims to reduce inequalities in coding education and carries out its studies in the field of quality education.
What items include in the Tospaa Board Game?
Each Tospaa Computer-Free Coding Game has
• a game board
• game guide,
• task cards sorted by degree of difficulty,
• redesigned code and obstacle cards
•a Tospaa coding club membership code.
Which apps are free on website?
Tospaa's first version
Tospaa PixelCoding
Music Tospaa
All Educational Resources